PLDT HOME, Pacific Land collaborate for Binondo's first fiber-powered building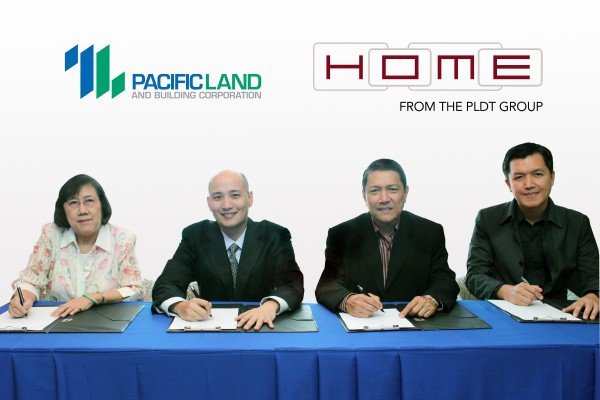 PLDT HOME and property developer Pacific Land and Building Corporation set a milestone as its newest partnership brings the first fiber-powered building in Binondo, Manila.

iPacific Residences, Pacific Land's 23-storey residential condominium, will soon be powered with Fibr, HOME's most powerful broadband. Fibr is capable of speeds of up to 100Mbps giving subscribers the ultimate digital experience at home with high-speed Internet, Clickplay movies-on-demand, and Cignal Digital TV channels.

"We are thrilled to be the first to bring fiber technology here in Binondo through our partnership with Pacific Land. As the foundation of the future-ready home, Fibr ensures that families in iPacific Residences will enjoy only the strongest connections from PLDT HOME," says Raul Alvarez, PLDT VP and head of HOME marketing support.

"We've always envisioned iPacific Residences to be the landmark not just of superior construction and amenities but also of advanced technology. This is why we partnered with PLDT HOME, so we can bring superior broadband service to our residents," added Ray Anthony Roxas-Chua III, Pacific Land's President.

Pacific Land is a property developer with over 50 years of experience. Its developments include Pacific Centre in Binondo, Abanao Square in Baguio, and Legarda Place in Sampaloc.

Shown in photo during the signing of the partnership are (L-R): Pacific Land SVP and Treasurer Nancy Chan, Ray Anthony Roxas-Chua III, Raul Alvarez, and Pacific Land VP for Administration John Dick R. Cunanan.